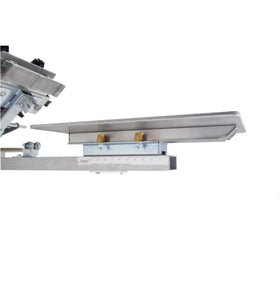 Platen Adaptor for OEM Platens 
Antec manufactures a Platen Adaptor that allows you to use other OEM Auto or Manual platens and use them on your Antec Press's. No reason to pass on the Industries BEST manual presses because you have a thousand dollars of other OEM's platens. 
Other reasons to order Platen Adapters with your new or existing Antec press is upgrade to tool less quick release platens. While Antec is a firm believer that Antec platens which require a wrench (supplied by Antec on purchase) is the best way to secure your platens from ANY movement during printing, Antec has created this quick release option and also offers these Quick Release platens for purchase. 
Compatible with (M&R, Workhorse, Anatol) Platens. 
If you have any questions on this product please contact us via Chat, Email or Phone.
Check out the video below.